The CTFd blog has been a tad dormant for the past two years but we're aiming to change that!
From here on out every major and minor release will be accompanied with a blog post and social media posts. So be sure to follow us on Twitter and/or Facebook and subscribe to the mailing list.
New Version
CTFd v3.2.0 is now available for download at Github! Hosted CTFd instances are already running the latest version of CTFd. The full changelog is available at the release page but here are some of the highlights:
Team Invites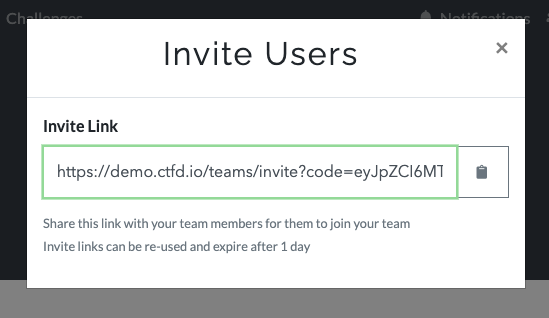 Teams and Admins can now generate invite links to share with users to join teams
Style Improvements
Favicon uploading and banner uploading are now directly supported
Syntax highlighting is now available in content editable portions of CTFd. (Technically this existed in the past but in rewriting themes it had gotten lost)
More parts of the Admin Panel have been rewritten in VueJS fixing a number of usability bugs. Overtime more components will likely be rewritten into VueJS components.
Improved Import Stability
Imports uploaded through the Admin Panel should be significantly more reliable.
Hosted CTFd Updates
SAML
Hosted CTFd instances at the Professional Tier can now integrate their Hosted CTFd instance with their SAML authentication provider. This feature is technically in "beta" but we've already been using it for custom events that we've ran for large corporations. But if you have questions about setup/configuration let us know!
Code Challenges
Code challenges now have the ability to better specify what programming language version code should be submitted in.
Themes
Themes have been upgraded for CTFd v3.2.0 and had some miscellaneous bug fixes applied. Downloads will be sent out soon for those who have purchased a theme/plugin in the CTFd Store.